Nihon Kohden Cardiolife TEC-5631K Defibrillator With Pacing
Nihon Kohden Cardiolife TEC-5631K Defibrillator With Pacing
Features
AED, Bluetooth data transfer, 3, 6-lead ECG, SpO2, and ETCO2, NIBP*
Faster shock and continuous observation
It takes less than 4 seconds to charge 200J with either AC power or a fully charged new battery. After defibrillation, ECG baseline recovers within 3 seconds.
Continuous VF analysis
ECG waveform can be analyzed even during CPR and energy charging starts before the shock is advised. This helps you deliver faster defibrillation than ever before.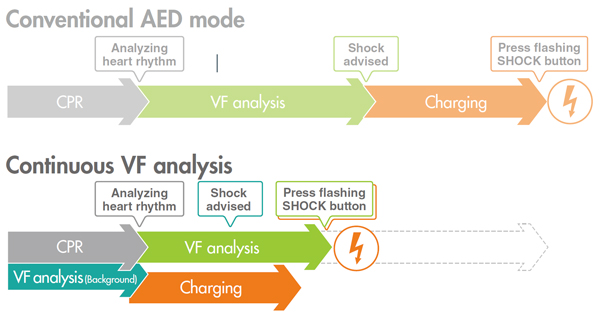 Biphasic waveform gives more effective defibrillation at lower energy
Nihon Kohden's unique ActiBiphasic technology provides more efficient defibrillation than conventional biphasic circuits by maintaining constant second phase pulse width for high impedance patients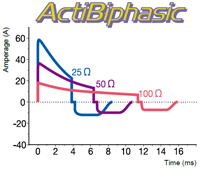 Noninvasive pacing
High power backlit 6.5-inch color TFT LCD display
Nihon Kohden's advanced ec1 arrhythmia analysis
Smart Cable technology - plug and play monitoring
Onscreen operation guide
ECG data transmission through mobile network by Bluetooth
Self-test indicator
Accessories Included
Defibrillation Paddles
AED Cable & Pads
ECG Connector & leads
Power Cord
SpO2
For other optional accesories please contact us.
Spec sheet refer http://gg.gg/fxwzd
---